Trusted by 100+ Sales and Marketing teams

Prospect intelligence for B2B companies.
18,000,000
in Digital Marketing, eCommerce, Growth
2,600,000
in Customer Experience, User Acquisition
1,200,000
in Talent, Product Management
1,525,000
C-Level Executives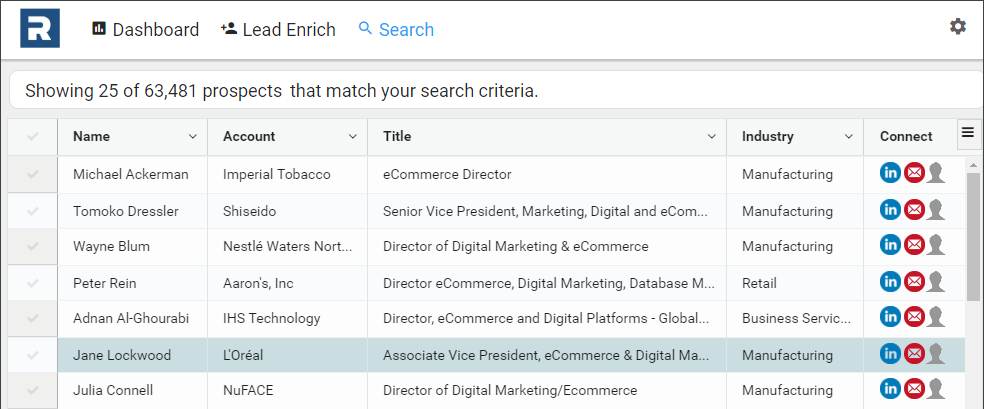 SALES
Identify all of your target accounts in any industry, in SMB, Mid-Market, or the Enterprise.

MARKETING
Quickly build and download prospect lists with full company and contact info.

SALES DEVELOPMENT
Know when new prospects enter your ideal prospect criteria.
Access Millions of Decision Makers.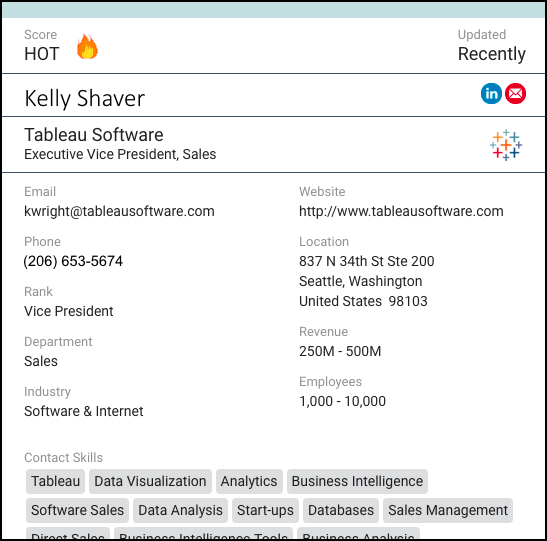 Current Titles, Emails, Phone Numbers, and 10+ additional fields.
Full company and contact info, including verified email addresses and phone numbers
Each record is scored based on fit to your customer persona and buying signals
Search for prospects by company, contact data, hire date, or a prospect's responsibility
Start a free trial today.
Get unlimited access to millions of decision makers. Filter by title, responsibility, industry, or twenty other fields.
Industry leading accuracy with 90% average email deliverability.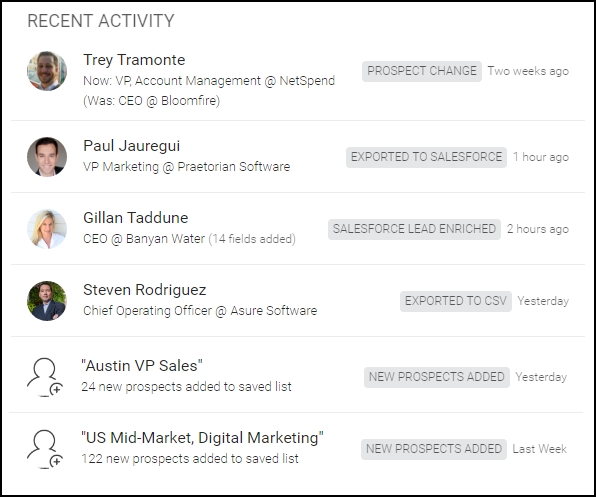 Proprietary auto-verification technology.
We perform the highest level of email verification possible – sending actual emails. We then either remove or update any bounces or dead ends.
Most emails are verified at least once per month for accuracy
Seamless Salesforce integration.
Push to Salesforce in one click.
Prospects can be pushed to Salesforce individually or en masse. Includes the prospects' full contact info, including current Title, Company, Location, Phone, Email, Social Media, and other fields.
Leads enter your existing assignment workflow.
Each prospect in the platform is scored specific to your target customer. The highest value prospects can then be pushed automatically to your team.
New Lead Enrichment.
Any new lead that is created in Salesforce is automatically enriched by ReIntent with fields like complete Title, Location, Email Address, Social Media, Industry, and Revenue.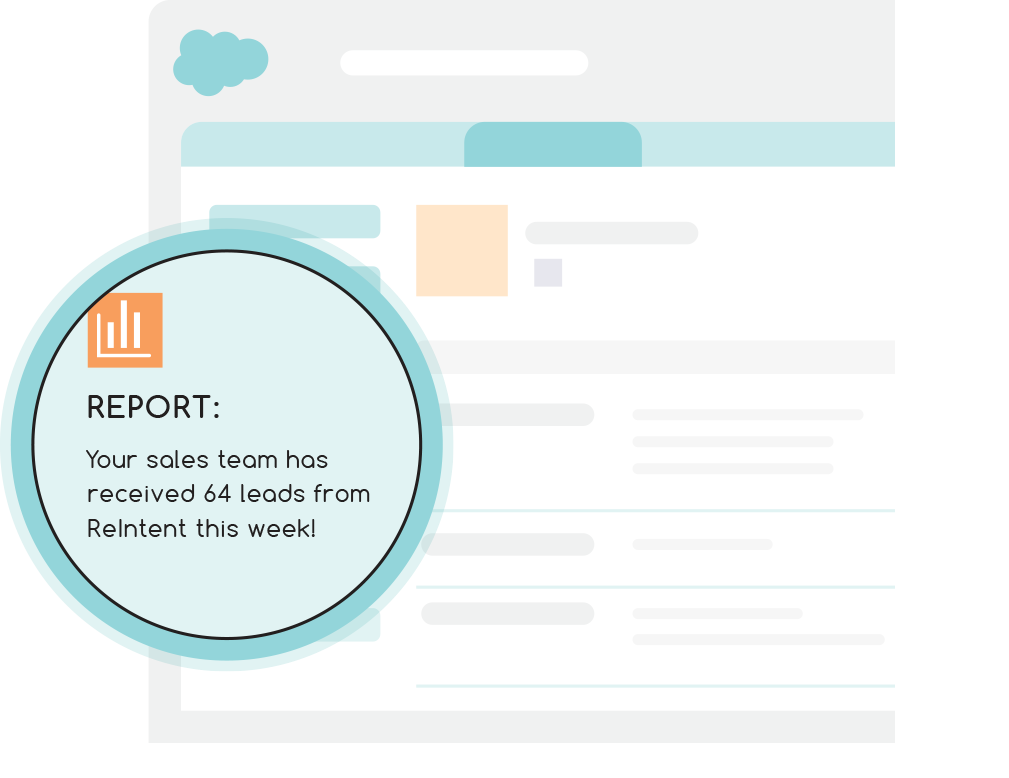 Automatic Lead Enrichment.

Enrich all new incoming leads in Salesforce instantly and automatically with data like full title, location, revenue, social media, phone, and email address.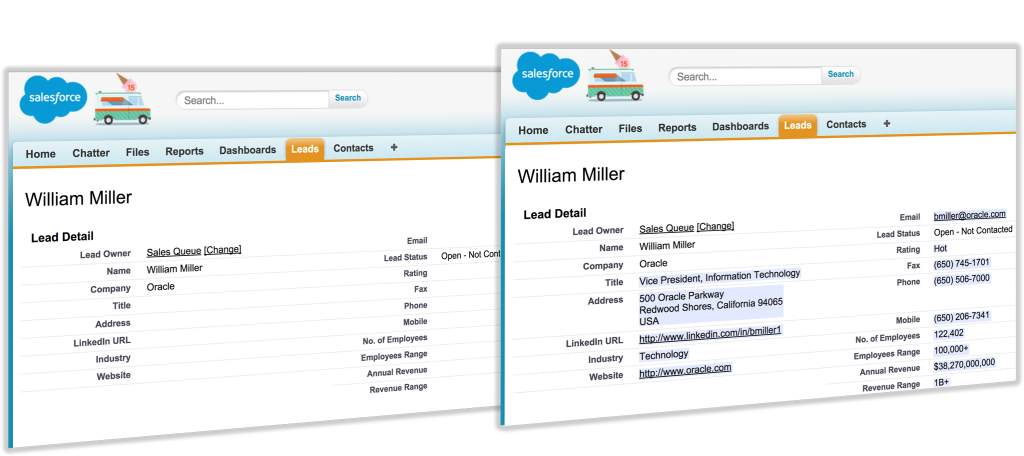 Our Sales & Marketing teams needed access to buyers in a new space and needed as much intelligence on these accounts and contacts as possible. We use ReIntent to quickly provide very accurate leads with complete contact info and a real reason to reach out. Using ReIntent makes lead generation and qualification a totally hands-off process.
Get a Free Prospect List Today!
Access millions of decision makers.
Filter by title, responsibility, industry, or twenty other fields.